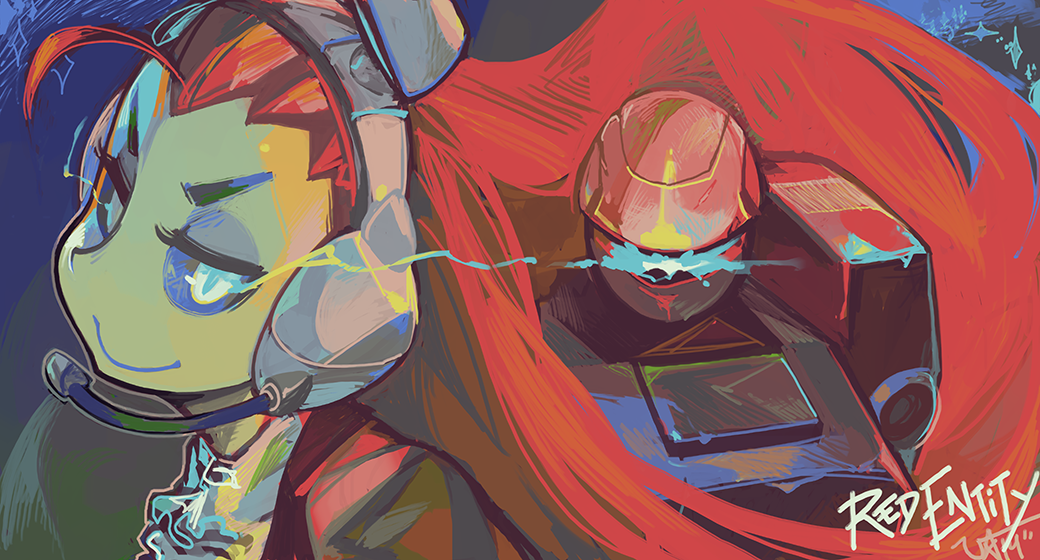 Red Entity
A downloadable game for Windows, macOS, and Linux
Code - Danbo (twitter)
Art - woof (twitter), Comic-Z (pixiv)
Sound - Qygen (soundcloud), Wyrm (soundcloud)

WASDJKL; or ARROWS/ZXCV

Red Entity is a game about a bunny girl, her giant mech, the connection between them and a couple thousand fearsome enemies against them.

Tips :
* The pilot kick C/L is paramount to success outside of the mech. You're invincible while using it and it lets you traverse the level easily! It's also a lot of fun, which is good.
* You will regain health while in the mech.
Other info :
* This game was made from scratch in 72 hours for the Ludum Dare jam competition. You can view our page here.
* If you have any questions or comments, feel free to send Danbo or woof a mention on twitter.
* There might be a bug with altering screen scaling on some graphics cards... similarly, if the volume is too high, I apologize.

Made with LOVE 0.9.1
Install instructions
Linux users: You will need the love2d runtime installed to play.
Have fun!