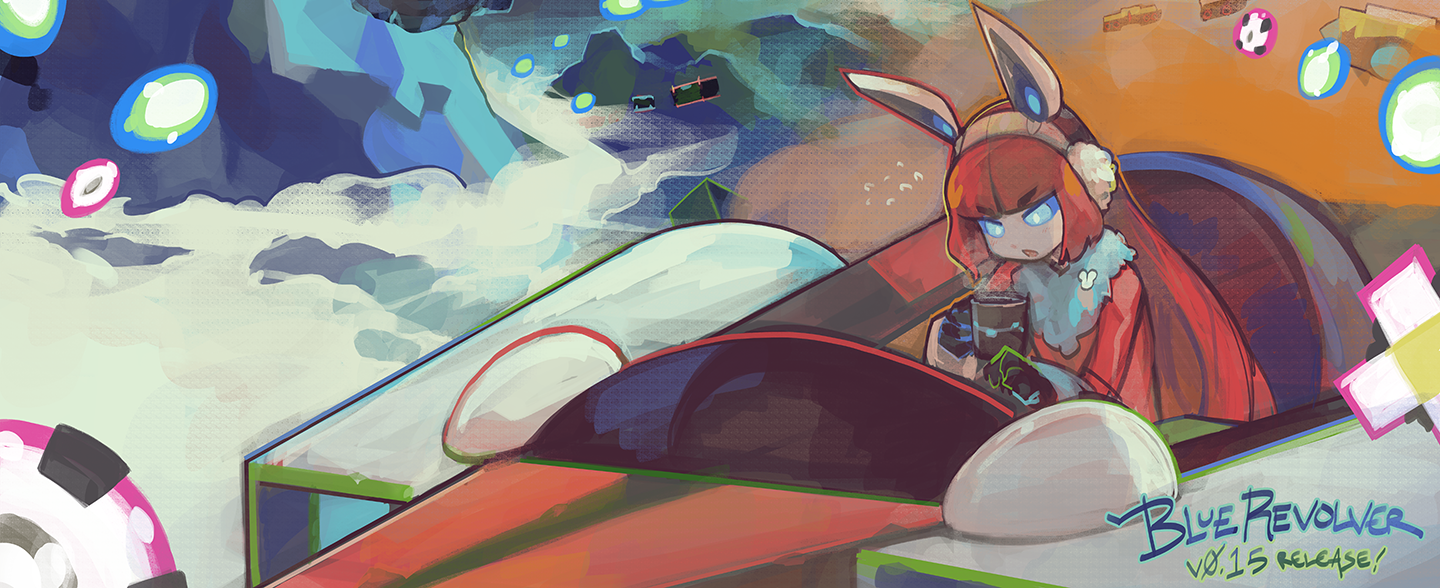 BLUE REVOLVER [alpha demo]
A downloadable game for Windows, macOS, and Linux
WARNING! THIS IS AN OLD DEMO - TRY THE V0.5 DEMO HERE!
Blue Revolver is a fancy new top-down shooter - inspired by the golden age of CAVE/Raizing-style manic shooters. Control Mae, bunny-eared technical genius, as she takes on the forces of "Blue Revolver"!

---
This is an alpha demo - everything you see, hear and feel is subject to change, improvement and destruction ☆ One stage is available for you to tear asunder - and once you've had a few attempts at cracking it, try mastering the scoring system and beat the devteam's high scores!
For those who played the private demo, a changelog is available here.
---
How To Play
Control your ship with WASD/D-pad.
Fire the machinegun with J/Z - hold it down for a powerful laser.
Use your special weapon with K/X.
If your hand gets tired, the machinegun can be used with L or C...
In a pinch, deploy a smart bomb with V or semicolon! In Novice mode, the smart bomb is deployed for you - concentrate on dodging!
★ Joypad support is available, but experimental. Players with weird controllers might have to opt for joy2key or something, temporarily - this isn't something we want to rely on in the future, but running the game through Steam Big Picture will add support for more joypads ★

For those interested in chasing a high score - destroy enough enemies to build up an 8-chain, then go crazy with the special weapon for massive multipliers!
日本語版
メニュー「Options」から「Language:日本語」を選択できる。

---
Credits
bluerevolvergame.com ★ greenlight ☆ tumblr ★ twitter ☆ presskit
Consider yourself free to make videos and monetize them.
Install instructions
Extract and run the .exe!
Linux users should use the supplied .love file after installing the LOVE2D runtime, but please note that full joypad support will currently require using a nightly build - available from http://nightly.projecthawkthorne.com/. Please make sure that you are running 0.9.1 or higher!